The Way of the Warrior 
Young Samurai 
Chris Bradford
Recommended age: as from 9 years old.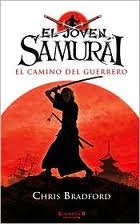 Get ready to land in seventeenth century Japan and confront the most fearsome murderers: the ninjas.
Jack Fletcher is a young Englishman whose ship is boarded by ninjas pirates who kill the entire crew, including his father. He is rescued by the great warrior Masamoto and accepted in his school of samurai. Jack will need to follow a grueling training and abide by the Bushido, the warrior's way, which is the Samurai code: Rectitude, Courage, Benevolence, Respect, Honesty, Honour and Loyalty to its ultimate consequences.
But what did the the powerful ninjas sought for? And most importantly, why are they chasing him now?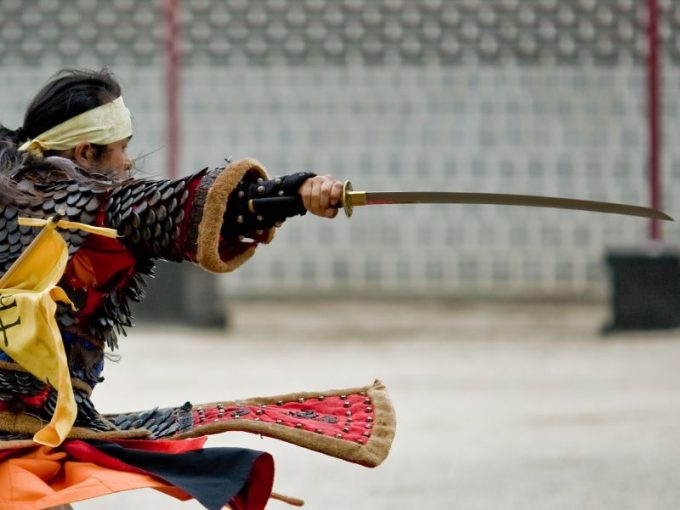 Daniel L.C.: "These books are definitely one of the best books I've read in my life and they even have a Japanese dictionary in the back pages! because I like so much action and they keep you in tension every book you read. Of all, my favourite is The Ring of Fire, but I also like The Ring of Wind and The Way of the Dragon " .
Before you start reading this book make sure you have nerves of steel because the fight scenes are so amazing and authentic that you will read and dodge katanas simultaneously.
If you love martial arts and you are not scared of living as a warrior, you are in luck, you'll be trapped by  this book from the first page. Will Jack, the "foreigner", manage to earn the respect of the sensei and the other young samurais? Will he master the art of fighting as to confront Dragon Eye, the ninja boss?
Jaime L.C.: "These books are my favourites. There are parts with action, sadness, humor and more. My favorite book is The Ring of Fire. I would recommend them to readers who like action and can cope with sadness and gore ".
Pablo L.C.: "A very entertaining book with lots of action and some laughs (though the jokes are very cheese). My favourite is Samurai Sensei Kano, a blind man with an incredible ear, and big as a bear. These books are a very, very good! "
This Christmas we watched an EPIC film about samurais, 47 Ronin, click here to watch the official trailer.
Jaime L.C.: 'The movie was incredible, it´s a widely viewed movie but it hasn´t selled well, so I think you should buy it because it´s epic and it would help them get a profit. It´s about a halfling that escaped from the "tengu" mysterious demon bird monks in the forest, that are said to be legends. One day, at a competition, he takes the place of a samurai and he is declared an outcast. This was only the first of some unfortunate events that lead him and another fourtyseven ronin to take over a castle. But there is something to the halfling that no one knows about… '.
About the Author and other activities.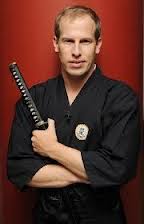 Chris Bradford is the author of this series of The Young Samurai, but he is also a martial arts expert.  He started studying judo at age 7 and now he masters several techniques, he is even black belt in Shin Tai-jutsu , the secret fighting art of the ninja. If you want to know more about the author, visit his website www.chrisbradford.co.uk. You can also find an extract of each book and listen to some parts of the stories read by an actor.
To keep updated on the books in the series and all sorts of other related news, visit the website of The Young Samurai: www.youngsamurai.com
Did you know …?
The author of this series feels admiration for the great Japanese film director Akira Kurosawa, and as we also love martial arts movies (I must admit I am the fan number one), we propose this list of movies that Chris himself recommends together with his own comments:
VERY IMPORTANT: always check you are old enough to watch these movies, if your are in doubt ask your parents or an adult.
Seven Samurai , which inspired the classic western, The Magnificent Seven .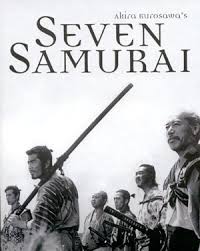 The Hidden Fortress, which inspired George Lucas 's Star Wars , and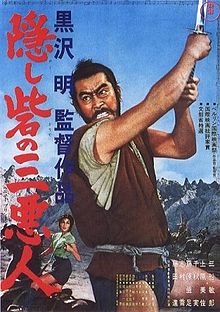 Yojimbo (The Bodyguard), on which another classic western is based A Fistful of Dollars.