We are getting ready to celebrate Halloween,  if you are on the spooky mood too, you might want to have a peak at this selection of books we have prepared for each age group. Enjoy if you can!!
Recommended read for 3+
Room on the Broom by Julia Donaldson.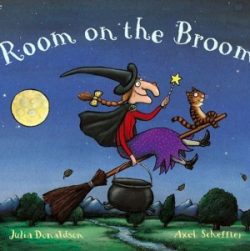 Jaime L.C. (12 years old): "When I was in nursery I loved this story, the only problem is that the witch takes strangers on rides on her broom to who knows where :). You can find it on youtube, with animation, my brother Dani loves the sound effects!"
Recommended read for 6+
The Witches by Roald Dahl.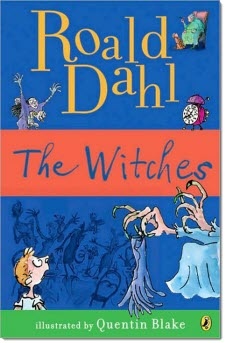 Pablo L.C. (12 years old): "To be sincere, this book is not my Roald Dahl favourite. It tells the tale of a small  6-7-8 year old boy, whose Grandma drinks alcohol and tells him stories about witches that would make any 6 year old have horrible nightmares and be paranoid until he reached the age of 8 (this happened to me). When Grandma and boy travel to a seaside hotel, boy, whose name is never mentioned throughout the entire book, and who gets turned into a mouse forever (yes, that's right, your child's potential hero becomes practically useless and is wounded hideously when his tail is cut off) manages to orchestrate the brutal and psychopathic murder of over 20 witches".
Recommended read for 9+
Coraline by Neil Gaiman.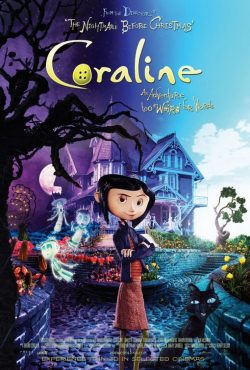 Jaime L.C. (12 years old): "This book is about a girl that finds her perfect family behind a mysterious door. The family is just like her normal one but changed for the better… well, they would be if they did not try to sow buttons in her eyes and trap her forever. I would recommend it to younger readers on Halloween if they want to get a spook and an awesome recurring nightmare about those creepy demented voices that sing in the scariest way possible, I mean, those things scare the living hell out of me, and I am twelve!!!"
Recommended read for 12+
Spooks by Joseph Delaney.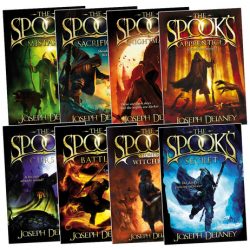 Daniel L.C. (12 years old): "I think this book is good for some Halloween fun because its plot is centred around a boy who is the seventh son of a seventh son, and that, according to the book, gives him special powers that allow him to fight monsters more efficiently (but don´t get too excited, the powers are not like the ones super heroes have). And so, he is asked by a 'Spook' to be his apprentice. Being a Spook is a type of trade that only seventh sons of seventh sons can learn. When he accepts the request, the boy is dragged into a world of mystery and adventure and is put into a lot of trouble etc, etc.
I have only read a few of the books, but I think that they are well suited for Halloweeny people because of all the monsters in it!"
The Zombie Survival Guide by Max Brooks.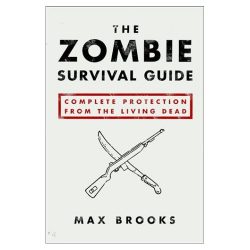 Pablo L.C. (12 years old): "If you love zombies and World War Z then this is the perfect book for you. Max Brooks will take you on a hardcore journey telling you things such as: how Solanum, the zombie virus, originated, how to deal with it, the characteristics of a zombie and a voodoo zombie, the best places to take shelter, how to fight zombies in different terrains, the best weapons and methods to kill a zombie and everything awesome about survival a twelve year old will want to know. With detailed diagrams, recounts, pictures and weapons, this guide will have you kicking zombie but in no time. (No zombies were harmed in the study required for this book)."