Recommended age: as from 6 years old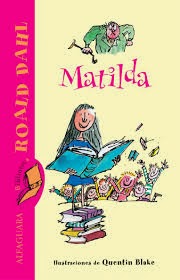 This is a book you NEED to read. Why? because you will love it! It is very funny, it is witty, it is surprising and magical, heart-warming and more… If you are too young to read it by yourself, get a grown-up to read it for you, do whatever it takes to meet Matilda!
Pablo L.C.:
 "Since I was 7 years old I have always liked Roald Dahl, but one of the books that really got my attention was Matilda. What got me was the story, full of laughs, cruelty and a little bit of magic. With characters in all shapes and sizes and an amazing plot, it is the perfect book for all the family. Go on and gasp at Miss Trunchbull´s cruelty, marvel at Mr and Mrs Wormwoods´ stupidity and giggle at Matilda´s fabulous pranks in another Dahl fantasy that will sweep you away."
Matilda, The Reader of Books, as the first chapter is called, is an extra-ordinary girl, sensitive and brilliant who lives in a family of brutes who despise her. But her life begins to change when she makes her first visit to the public library:
"The books transported her into new worlds and introduced her to amazing people who lived exciting lives. She went on olden-day sailing ships with Joseph Conrad. She went to Africa with Ernest Hemingway and to India with Rudyard Kipling. She travelled all over the world while sitting in her little room in an English village."
But Matilda is not only a book lover, she is also a girl who will not accept the unfair things of life without putting up a fight, and she will use her best weapon, her brain! Find out how she uses her powers to make her world and the life of others more bearable and fair.
This wonderful illustration by Quentin Blake can give you an idea of what school felt like for Matilda and her friends under the ruthless Miss Trunchbull.
Jaime L.C.: "The book is a great one where a little girl finds she is extremely talented but no one seems to appreciate it except for one teacher, Miss Honey. With her, Matilda finds she is capable of much, much more. I loved the book when I was young because of the pranks she plays, the horrible school and the mystery behind Miss Trunchbull."
There is a very well known film made of the book, directed by Danny DeVito, click here to watch a trailer.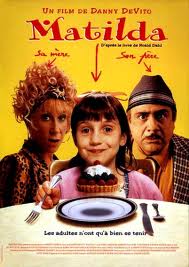 Matilda the Musical, is currently played in London. If you have a chance to go to the theatre to see it, we highly recommend it, click here to go into their website. And click here to watch a selection of songs as performed at the Tony Awards 2013.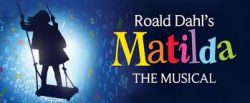 Daniel L.C.: "The musical is amazing, we went to see it with some friends and we had a great time. I most enjoyed the part that takes place at school because the children in the play are super actors and singers."


Did you know…?


Roald Dahl was inspired by Mozart the child, the genius, to create Matilda. However, Mozart´s parents did realize that their son was exceptional. In fact, they took him in endless trips all over Europe as a prodigy child, and the poor boy had a very hard time.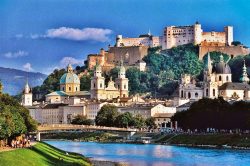 In this beautiful city called Salzburg, Austria, is where Mozart was born, and it is the home of a unique theatre, the
Marionette Thea
ter
. In it, all operas and ballets are performed by puppets. Have a look at this video of
The Magic Flute
, one of Mozart´s best known operas. 
Click here
 and you´ll be introduced to Papageno and his friends…and the evil Queen of the Night.