Gladiator 
Simon Scarrow
Recommended age: as from 9 years old.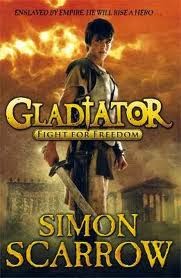 This week our bloggers have very different opinions on the series of books that we are presenting, so we would be very happy to have some feedback from you.
Daniel L.C.: "I think this book has an excellent plot and lots of action and mystery (enough to keep you reading to the last page), and if you like it, there is a whole series to read!  The story is about Marcus, a boy who is captured with his mother into slavery because of his father´s debts to Demetrius, but he luckily escapes and unluckily gets turned into a gladiator! This is a good book as the more you read the more you discover about Marcus´ mysterious past".
Marcus is forced to become a gladiator, and he will have to endure a brutal training. However, he is determined to survive in order to rescue his mother and avenge the death of his father by the hand of the soldiers. But, what are the odds that he will succeed? and mainly, what is the secret in his past that he does not even know but would mean his death if ever found out?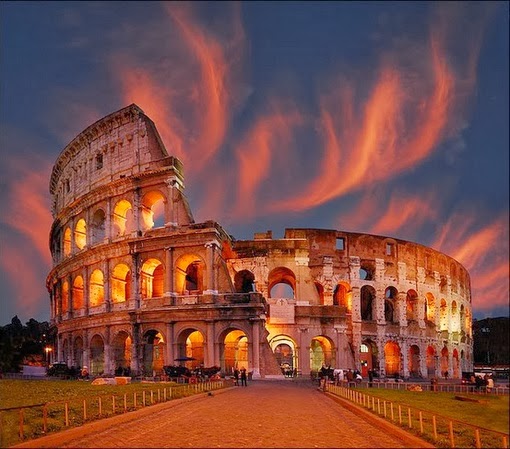 Jaime L.C.: "I really liked the books, they tell a story of tragedy, fights and survival. They are ideal for the (about) 9 years old reader who is into action, Roman people, and more Roman people lopping their limbs off! Have fun! "
 A journey to ancient Rome, centre of the world. You will be tangled in a plot full of intrigue and action, whilst visiting the Colosseum, getting to know Caesar´s family and inmersing yourself in the dangerous allies of the most remarkable, dangerous and overwhelming city of the ancient times.
Pablo L.C.:"The books are cliché and somewhat repetitive and a little dry. That out of the way, they are (sort of) good. I liked the first one but not the others. They tell of young Marcus, whose family is killed, and he is sold into slavery and becomes a gladiator for about one book. He then becomes the bodyguard of  Caesar´s niece. (Thumbs down all Tolkien fans.)"
There is an awesome movie about gladiators called (oh surprise!!), Gladiator, directed by Ridley Scott click here to watch the official trailer. The film is for older children, so do ask your parents if it is suited for you.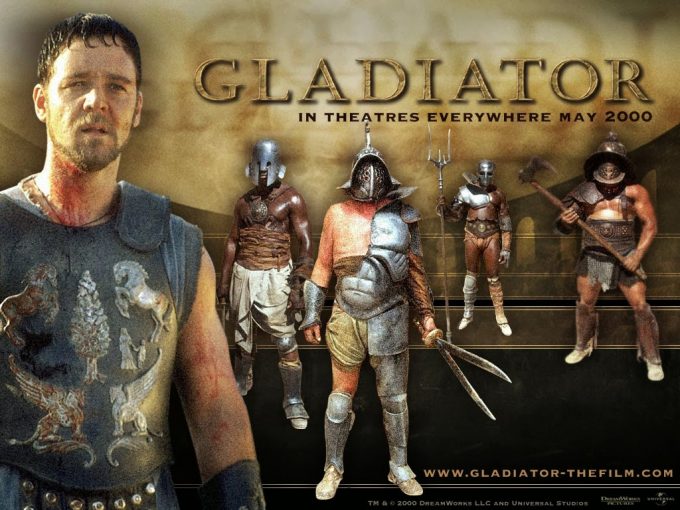 Pablo L.C.: " The movie of gladiator is a famous one , rumoured to actually be a true story. It takes you from Germania to Rome and has action scenes involving tigers and archer charrioteers."
Probably the best scene is in which he says "at my signal, prepare to unleash hell" and hell is unleashed.  The Gladiator books can eat dirt,  prepare to fall under Gladiator's shadow!
(yes I am serious)
Related activities:
Check out the author´s web page, click here to keep updated of all other books by Simon Scarrow. Computer games and extracts of the books for you to browse.
Did you know…?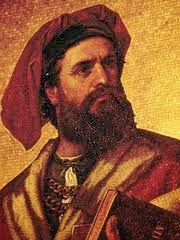 If you ever have the chance to travel to Rome you will enjoy seing the real Colisseum, which is truly impressive.
 Another favourite of all children is the food, who doesn´t like a crunchy pizza or a tasty dish of spaghetti?
 I had always thought pasta was introduced in Italy from China by the renown merchant Marco Polo, but I found out whilst preparing this post that in fact it was the Arabs who introduced pasta into Sicily.
 Even if we cannot credit Marco Polo for this delicious import, we must admire his courage and importance as a traveller and merchant. Have a look at this map… no airplanes, no cars, no trains…WOW!