Max Pietrangeli
www.djmaxip.moonfruit.com
Hola,

I'm Max, I´m 14 years old and I live in Madrid with my 11-year-old brother named Marco. My love for music started at a very very young age, to be honest, I can't even remember when.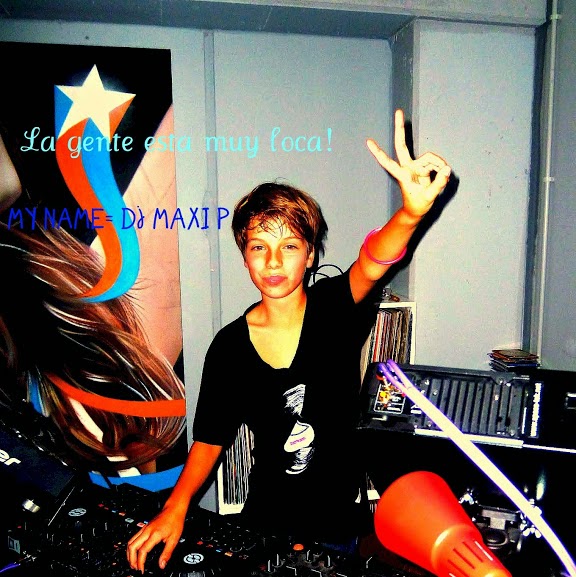 We have known Max since he lived in London, before his family moved to Madrid. I remember his first toys were musical instruments, and I can also remember him practising the piano when he was still in Junior School. He has now started his own business as DJ and I am sure it will be a success! These are his tips for other children who might also consider starting their own business in this line of work.
How did you come up with this idea?
I came up with this idea when I saw that my dad was DJ'ing in the summer as a hobby and ultimately
I wanted to see what was so fun
. As the business progressed I realised the potential of what I was doing and how much I loved it.
How long ago did you start and how old were you then?
I Started DJ'ing when I was 10 (yes 10!), which was four years ago.
Why do you think it's a good business?
I think this is a great business especially for me as I love music and learning how to use a mixer is just awesome.
Doing what I love as a part time job when I'm just 14 is what I love about it.
What do you like best and least of it?
As I previously said, my favourite bit is getting to listen to house music and go on my favourite websites such as Beatport and Soundcloud
to get my music and see what's new
.  This is the link to my sound cloud page, a website where I post all my latest songs and previews of them. I just released a new song Called
"Synth Race"
https://soundcloud.com/djmaxip
, and this is my Youtube page 
https://www.youtube.com/user/YTdjmaxip
. Enjoy!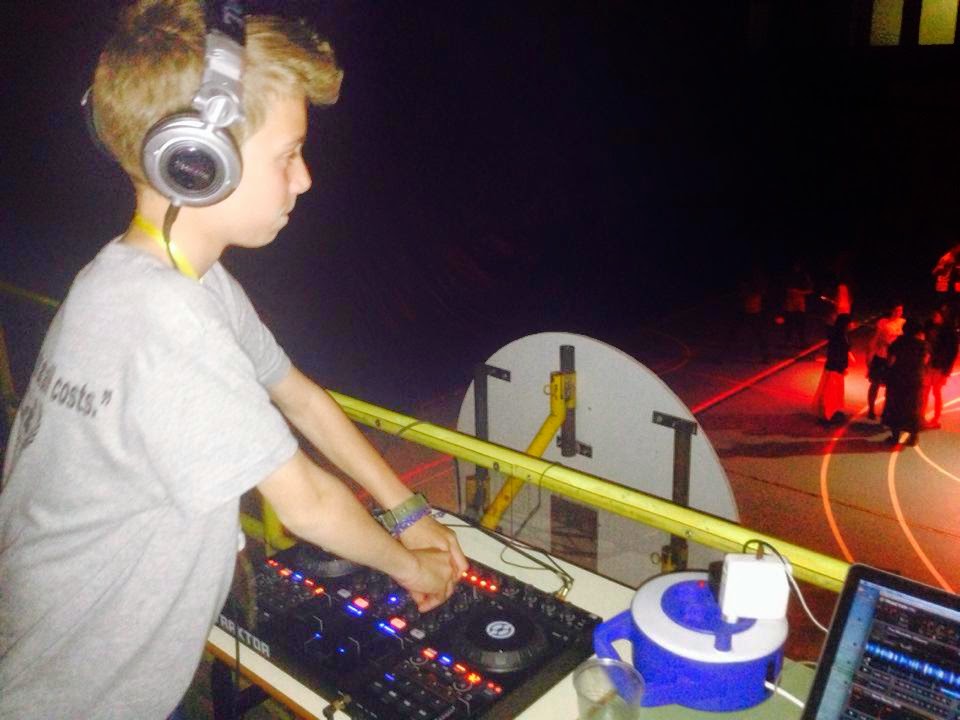 I guess what I like the least would be when everyone requests songs when I already have a set playlist that I'm going to play. I play what I want and I try my best to please everyone.
Any funny anecdotes you can share with us?
An anecdote hmmm… Well, when I entered middle school in year 7 all the older students who I had to DJ for in a school dance night didn't believe I was the DJ as I was only 11, when I came to school with my mixer and my equipment and started playing I think they changed their minds! 😉
How do you find your clients?
I find my clients through
word of mouth
and my website
www.djmaxip.moonfruit.com
. Most of my clients come from word of mouth but I immediately tell them to go to the website to see what's coming up!
How do you fix your price?
I fix my price by weighing up how many songs I have bought with my own money and how long the party is. I want to
make up the money I spent
buying songs and
earn it by pleasing the crowd
.
Does it take much of your free time?
Well to be honest yes it does, but the good (and bad) thing is that I'm addicted to house music. Whenever I have any time or if I'm front of a device or computer I immediately check Beatport.com or playlists in iTunes.
My homework is my priority
but music is not that far behind!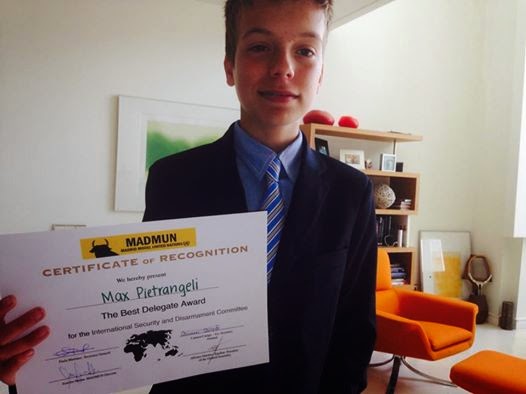 At school, my favourite subject is Model United Nations, which is actually an exploratory course. For a career I would love to study real world situations and possibly become a UN diplomat.
What qualities do you think a DJ should have in order to become a good professional?
In order to become a DJ
you have to absolutely adore music
(preferably house) and you must know a lot about beat patterns, timing and much more. Another thing you must have is
patience
. It's not as easy as it may seem to become a DJ and you need to get the basic note knowledge and of course knowledge of using a mixer. You must also
dedicate some of your time
to looking at the current music so when you prepare your sets you have the newest tracks.
If there are any other children thinking of starting this business, what is the most important piece of advice you would give them?
The most important advice I would give to other children starting this business is
to pursue for as long as you can
and try to reach your maximum potential. You need
to learn a lot at the beginning
and
don't give up
because you don't think your good at it.
What do your parents think of your business?
Since my dad is a DJ my whole family thought it was a great idea.
They are very supportive and encourage me to continue
doing it. My dad has helped me a lot as he initially taught me how to use the mixer and let me use his mixer when I do my gigs.
Are you saving for something in particular?
I'm saving up for my own laptop but I'm not sure what my parents think of that hhaahaha. I'll see what the future brings but I really would like my own laptop or my own mixer as I share my mixer with my dad at the moment.
When you grow up, would you like to have a job on this line of work?
Along the line of Dj'ing? Of course. Maybe my full time job wouldn't be Dj'ing but anything in the music or entertainment industry. I would love to possibly be a TV presenter, UN diplomat or Radio Host.  
My DJ experience will really help me in the future
, I'm sure of it.
A book I would recommend to young teenagers (and maybe 12 years old) is a series called the "
Gone Series
" by
Michael Grant
. It's a series of 7 books starting with Gone and I like it because it gives a scary reality to what the world might be like in the future and how we need to act fast.
It is very much fiction but the main character (a 15/16 year old girl) goes through a lot to survive.
I was so sad after I finished he 7th book ): It is my favourite series of books ever!
A bit more about Max.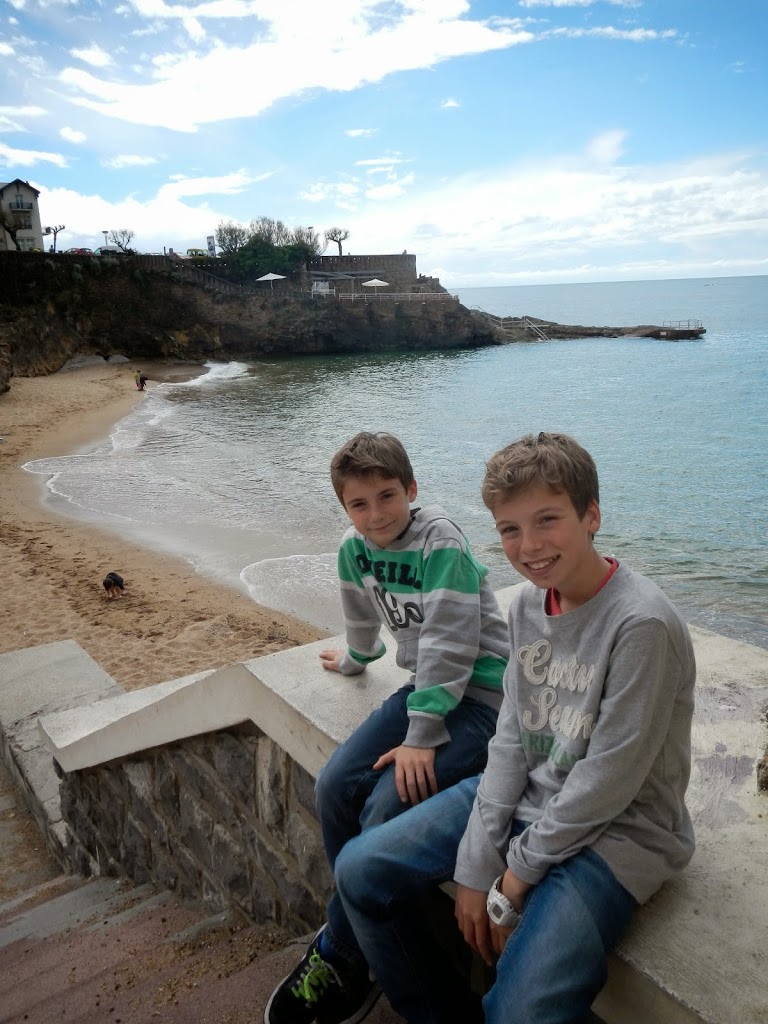 My favourite type of music is house music. To be more specific I enjoy progressive house and deep house.
I actually attend an Americana school in Madrid even though I am British. I believe the school is very organized and I have great friends there. 
My hobbies are listening to music, watching movies with friends, debating and Internet surfing.I have 3 favourite foods: sushi, pasta and curry!
My favourite holiday destinations would be Ibiza, Los Angeles and for a very special treat the Maldives.
You have asked me if I would change my name if I could, hahaha that's a great question, which I'm not sure if I can answer. Although my DJ name is DJ Maxi P, I was thinking about changing it to Maki P. This is not a personal change of name but I may want to change my DJ name sometime in the future!